Arjen Robben determined to secure second Champions League crown
Bayern Munich attacker Arjen Robben has said that he is focused of making a strong challenge for the Champions League this term as it could end up being the final time he could feature in the elite competition. The Dutchman would be turning 35 during the month of January and this has generated doubts over his Bayern future with his contract expiring at the end of the season.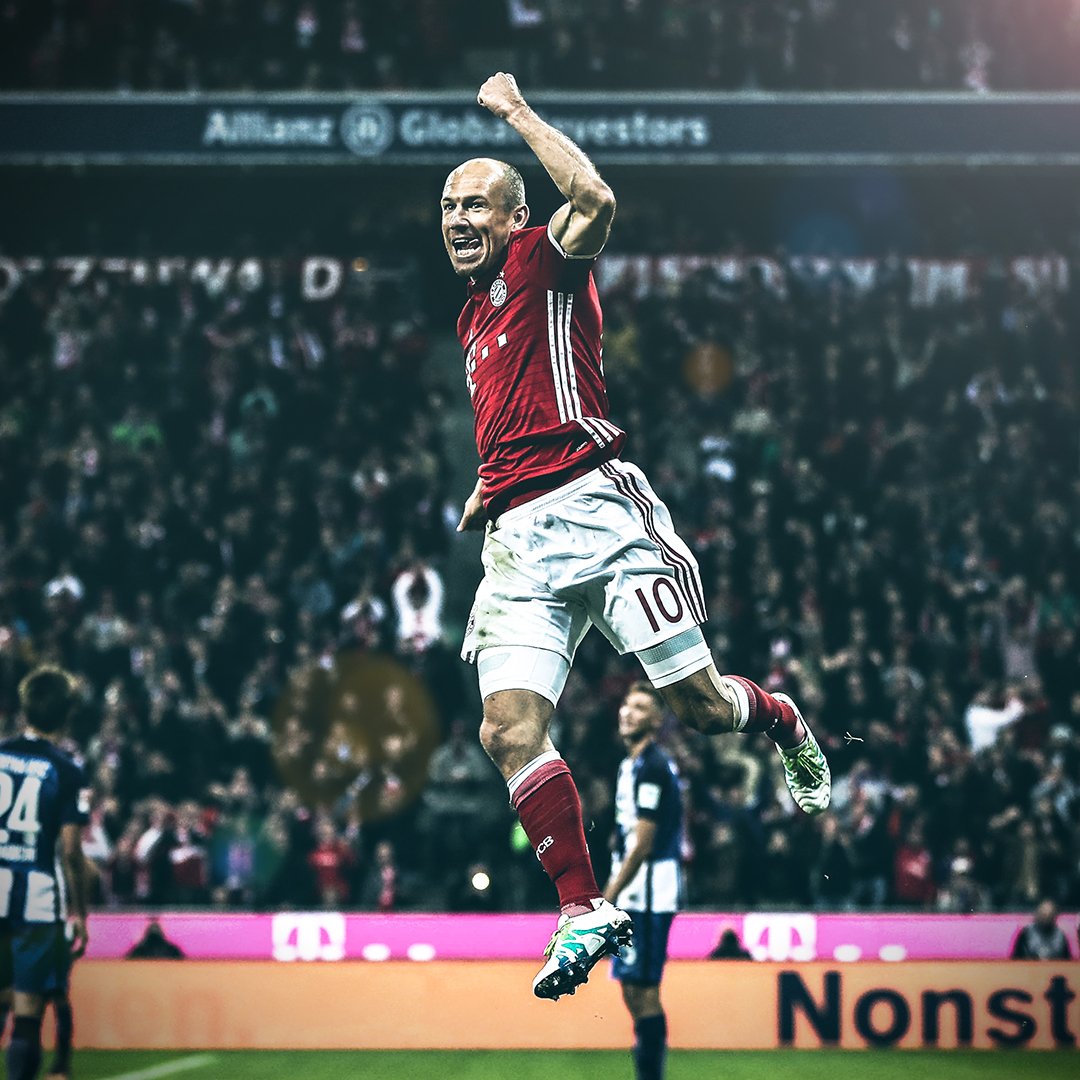 Speaking to Goal.com, Robben has indicated that the current season may provide his final opportunity of securing a second Champions League crown, he said: "I don't know whether this could be my last chance to win the Champions League; time will tell. Either way, it is another chance to win it. Our goal is obviously to go as far as possible.
"But we are only just about to start the group stages. We want to take things one step at a time and ensure we progress to the knockout stages. You always have to learn from what went wrong in the past. You have to analyse where you can improve. "Games in the latter stages of the Champions League get decided by small details."
Robben has been instrumental towards the Bavarian giants' performances for nearly a decade and, during this period, he has averaged a goal in every other game. However, there have been signs of wearing out with the progressing age and the German champions have been aware of the need for a transition with the James Rodriguez, Serge Gnabry among others recruited to bolster the wide department.
At present, Robben has just 10 months remaining on his existing contract with the Bundesliga holders but there are reports suggesting that the Dutchman may be rewarded with another year's extension depending of his performances this term. Robben had a rather disappointing season on the personal scale last term with just seven goals across all competitions but he has begun the current one in a better fashion with three goals bagged within the first month of the campaign.
Posted: October 24th, 2018 under Uncategorized.
Tags: arjen robben, bayern munich, James Rodriguez