ARSENAL FANS DEMAND FOR ADEYEMI SIGNING
Some Arsenal fans have urged the club to sign Red Bull Salzburg attacker Karim Adeyemi who has been one of the best young players on the European football scene this season.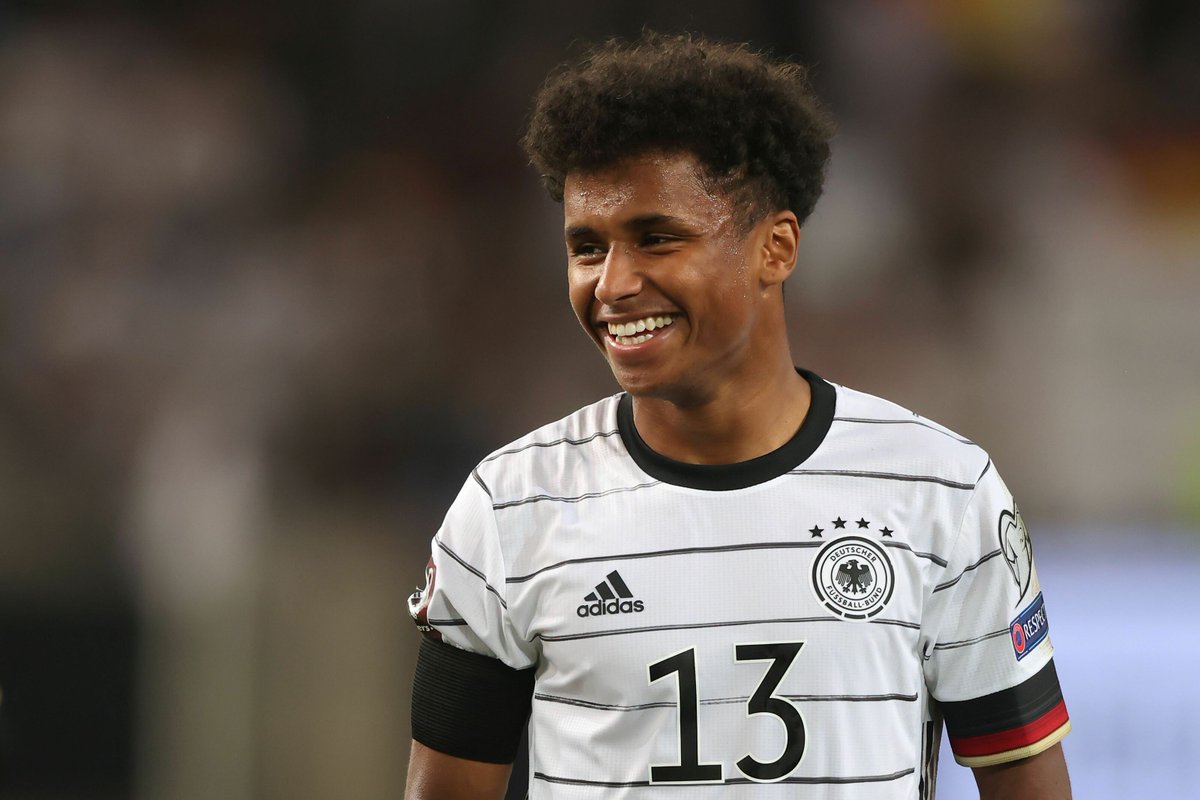 Adeyemi posted an update from the Champions League win over German side VFL Wolfsburg on matchday three via his Twitter handle and Arsenal fans stormed the tweet to draw the attention of the club to his talents. A lot of the Arsenal fans want the club to sign the three-cap German national team player who models his game after Arjen Robben.
Ex-Dutch national team player Arjen Robben was nicknamed the flying Dutchman when he was at the peak of his powers and the aforementioned Adeyemi idolises him. Eurosport football expert Dennis Melzer stated recently that Arjen Robben is an idol to Adeyemi.
Red Bull Salzburg are ahead of Sevilla, VFL Wolfsburg and Lille in their Champions League group with seven points from the first three games. Adeyemi and Salzburg have won their last two Champions League games against Lille and Wolfsburg on the back of the opening draw with Sevilla away from home.
Red Bull Salzburg played out a 1-1 draw with hosts Sevilla on matchday one before Adeyemi scored twice to give his team a 2-1 home win over French champions Lille. The slim win over Lille preceded the 3-1 home victory over Wolfsburg with Adeyemi getting the first goal of the match to make it three goals in three Champions League for the German. He scored his 12th goal in 17 games during the Wolfsburg clash.
Adeyemi is the latest player making waves at Red Bull Salzburg after the likes of Sadio Mane, Dayot Upamecano, Naby Keita and Erling Haaland. Keita and Mane are presently at Liverpool, while Upamecano just moved from RB Leipzig to Bayern Munich this summer. On his part, Haaland is at Borussia Dortmund in the German league.
Posted: November 11th, 2021 under Uncategorized.