Ballack believes Mount had a tough game against Alphonso Davies
Former Germany star Michael Ballack has said that Mason Mount was probably unlucky during Chelsea's round of 16 first-leg clash with Bayern Munich. The west London side had gone into the game with the hope of defying the odds and they produced a good first-half display where Mount was impressive with his movement in the final third.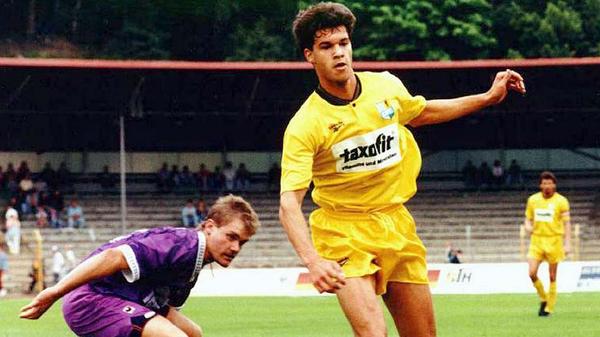 However, the second half was a different case with Bayern stepping up to score on three occasions. Mount did gain the advantage over left-back Alphonso Davies on a couple of situations in the attack but the Canada international managed to easily cover the ground and intercept the play, much to the frustration of the Blues supporters.
Speaking on Chelsea TV, Ballack said: "He [Mount] was a bit unlucky, he was doing one versus one against Davies. He has phenomenal speed which you don't just see in the Bundesliga but at international level, it's outstanding. He had two or three good runs and maybe a little bit of an advantage but he got beaten really quick. But you also have to find different ways, that's a learning process, next time he will position himself better, maybe they [the team] push up. Also it's a learning in the group as a team about positioning on the pitch better."
The Blues have been largely inconsistent with their displays over the past four months and they have not won back-to-back league games during this period. Still, they have managed to keep themselves in the fourth spot on the table, considering the teams below them have likewise struggled to take advantage.
However, Frank Lampard will be aware that the Blues can't depend on the same for the rest of the campaign and he will be hoping that his team can find the purple patch from October and November, where they won six league games on the bounce. The Blues have picked up only 19 points from the previous 16 top-flight matches.
Posted: March 27th, 2020 under Uncategorized.