ROBBEN HOPES TO PLAY MORE GAMES BEFORE HIS CAREER FINALLY ENDS
Former Bayern Munich winger Arjen Robben has admitted that he would love to be involved in more games on the pitch before finally bringing his long career to an end. He has had to battle with recurring groin injuries since coming out of retirement to join Dutch team Groningen.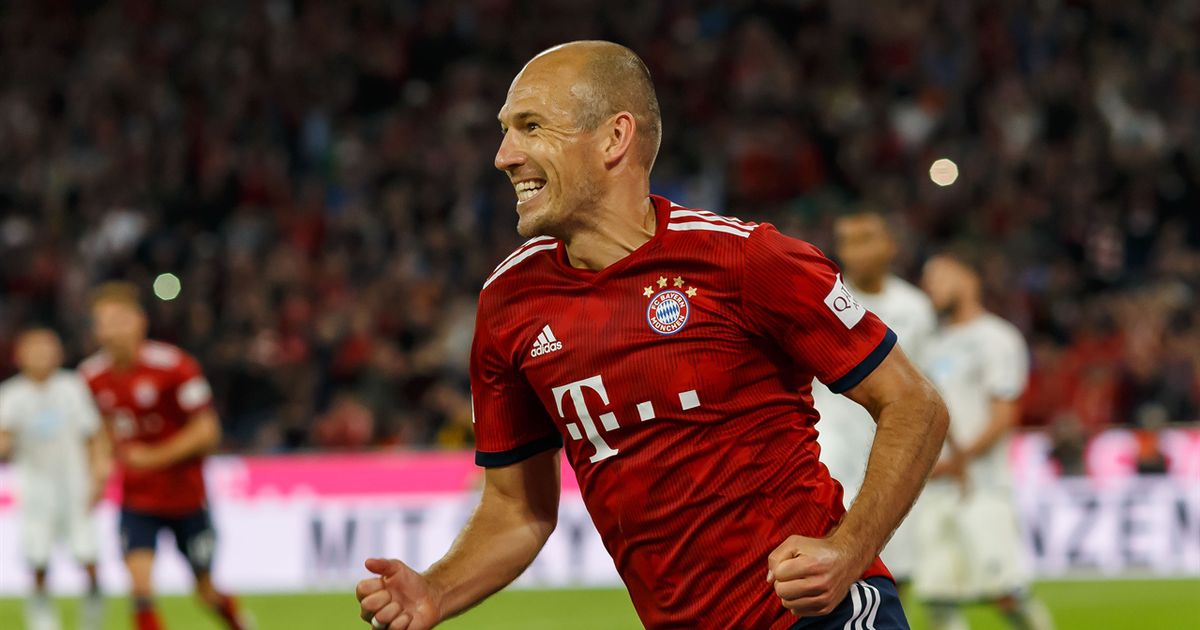 After just 40 minutes into his first game of the season, Robben suffered the same injury and does not yet know when he will return to full fitness so he can keep enjoying his football with the little time he has left in his career.
Robben was recently involved in an interview with Fox Sports
where he provided an update regarding his injury, as well as his fitness. He admitted that his career is nearing a tail-end but wishes to make the most of the little amount of time he still has left before he hangs his boots for the final time.
In the interview, Robben said he wishes he could immediately get back on the pitch to play football and added that he would give anything just to make that happen. Over the last three months, the Dutchman has been working closely with the club's doctors to make sure that he speeds up his rehabilitation process and look for a more permanent solution to his injury problems.
He continued by saying that the last stages involved in the rehabilitation process are always the hardest, explaining that he has suffered lots of setbacks in the past but wants things to return to normal as quickly as possible.
Robben said that at 36 years of age, he is fully aware that his career is already behind him but wants to fight harder to play this year and expressed just how much it would mean to him to achieve this feat.
Posted: January 27th, 2021 under Uncategorized.
Tags: arjen robben