ROBBEN SETS SIGHT ON RETIREMENT
The winger is looking to play on after his time with Bavarians ends this summer but will hang it up if he does not receive the right offer.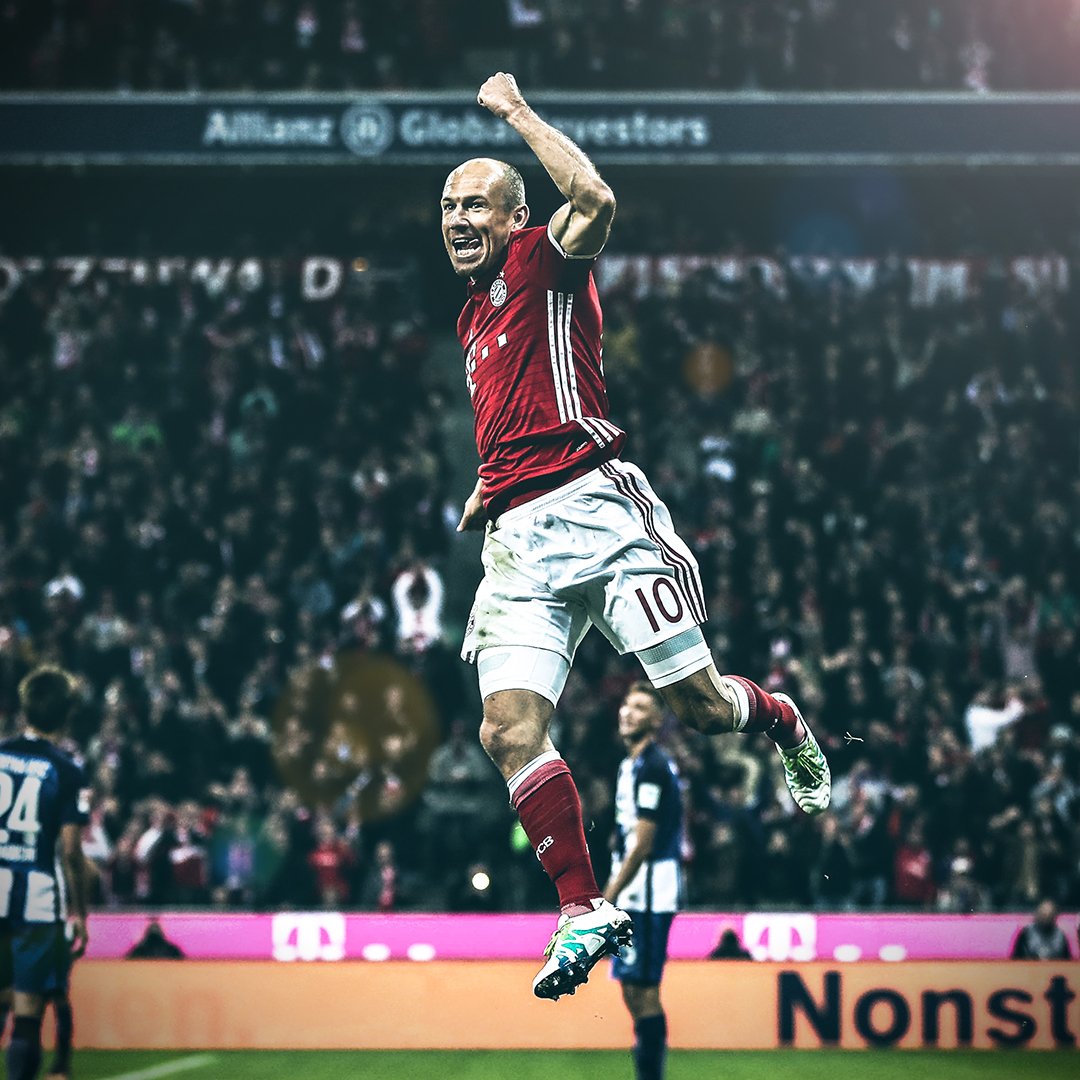 Arjen Robben is looking to continue his playing career after leaving Bayern Munich this summer but admits he is willing to retire if "the ideal offer" does not arrive.
The ex-Netherlands international has starred at the Bundesliga giants since the summer of 2009 and has been a part of seven consecutive domestic league titles for Bayern, as well four DFB Pokal crowns and a Champions League title.
However, the 34-year-old winger confirmed he would be departing Bayern at the start of December, ending his 10-year spell with the Bundesliga champions.
Robben, who has five goals and one assist this year in the Bundesliga and Champions League, expanded upon his decision in an interview with Kicker, explaining the decision was not taken lightly but that it feels like the right time to move on.
"It's a big step, of course, you do not decide that in one day, just like that," Robben said.
"The fact that it's so solid now feels good, especially to the fans and the club [that it's the] right time. Of course I could have said, yes, I'll wait again, but it's good that there is nothing better than being able to leave as I do".
"There is clarity for all sides and so the last few months will be a very special time again."
Robben wants to continue playing, but he admits retirement is certainly a possibility. That decision will depend on what his options are this summer but the veteran made it clear he'll need to be "100 per cent convinced" in order to sign on at a new club.
One possible landing spot suggested for Robben is FC Groningen, the Eredivisie club where he made his professional debut back in 2000.
Posted: December 22nd, 2018 under Uncategorized.
Tags: arjen robben, bayern munich, Eredivisie