Robben Won't Be Returning To Bayern
Arjen Robben is looking forward to returning to football but he won't be returning to Bayern Munich. He retired from football on last season starting his journey from Groningen to PSV, Chelsea, Real Madrid, and Bayern Munich. He had a prolific career at the clubs and have enjoyed playing for them. He has been training along with the German club this week but he has no plans on returning to the club.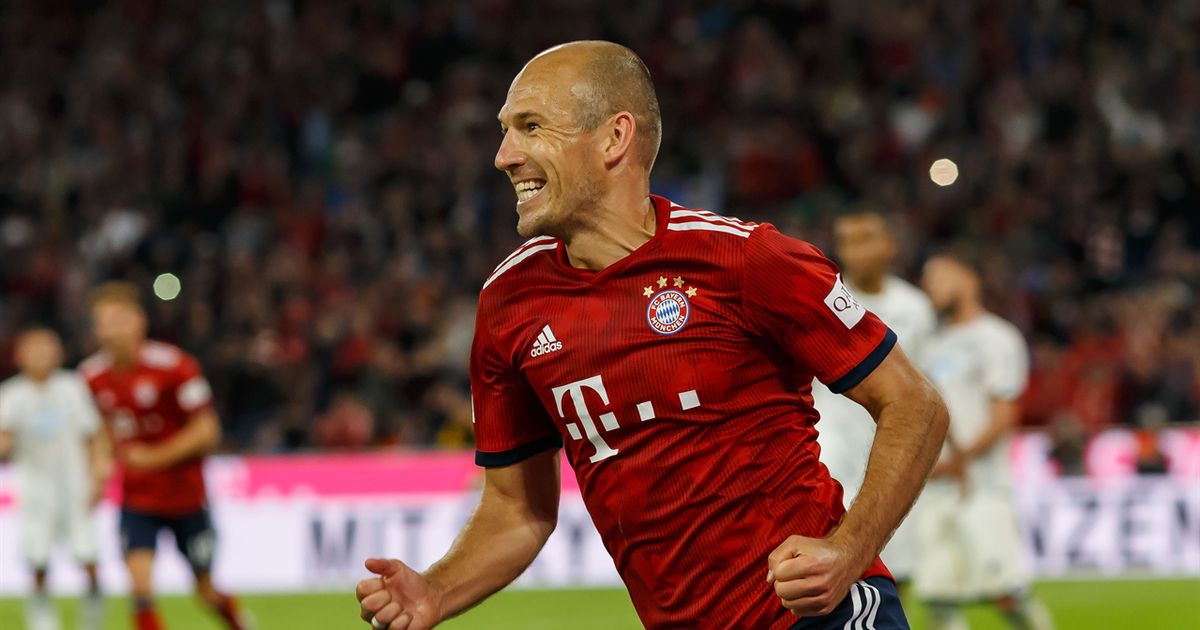 When asked about his return to Bayern he said that it is impossible and said that he along with his family will be moving to Holland but he will be always connected with the club.
Robben says that he will be training along with DrHolger Broich
for two or three times a week. He likes to train as it helps him to be fit. He along with Broich does some runs and sprints and also spends time with the ball too. He is grateful to the club for giving him the opportunity to train and in the past few months, he has been on the training ground if Bayern.
His fitness level is great and has not put on any weight after his retirement. Staying fit and being healthy is very much important to him. He also wished to participate in a marathon this year but with the advent of coronavirus,he wouldn't be able to. He is doing good at the particular moment and is relieved of not having any pressure upon him.
"There are days when I train very intensively in my free time. If it starts to hurt in the body, I give myself a break and only train again when I am free of pain. This is definitely a difference from my playing career."
When asked about if he has any advice for the young player Joshua Zirkzeewho has scored three goals from seven appearances. Robben said that Joshua should be keeping new goals for every day and never be fed up of it. He should be analysing his performance and he believes that Hansi Flick is satisfied with the performance ofthe young player as he has been included in the team.
Posted: August 9th, 2020 under Uncategorized.