CHELSEA'S FIVE BIGGEST SIGNINGS UNDER ABRAHAMOVIC
The Roman Abramovich era looks set to be coming to an end at Chelsea, so we thought we'd take a look back at the five best signings delivered by the club's wealthy Russian owner. Here's our attempt at ranking Abramovich's ten most influential signings for the Blues, though some quality players narrowly miss the cut…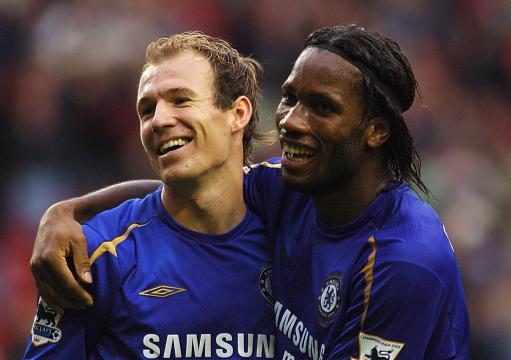 5) Arjen Robben
One of the first real statement signings of the Abramovich era, Arjen Robben added world class flair and goal-scoring ability to Chelsea's attack, giving them that much-needed X-factor as they secured their first Premier League title victory in 2004/05.
4) Petr Cech
A world class goalkeeper from a young age, Petr Cech instantly transformed Chelsea when he joined in the summer of 2004, becoming number one ahead of the more experienced Carlo Cudicini.
3) N'Golo Kante
A quite phenomenal player at his peak, N'Golo Kante is sure to go down as one of the best modern-day Premier League midfielders. After his success at Leicester City, he made the move to Chelsea and immediately played a starring role in their 2016/17 title success, being named Player of the Year.
2) Eden Hazard
A player who was really in a league of his own for a while, Eden Hazard is another inspired Abramovich signing who will go down as one of the best to ever play for the club. The Belgian maestro was instrumental to Chelsea's title wins in 2014/15 and 2016/17, scoring some of the most aesthetically pleasing solo goals for the club in the process.
1) Didier Drogba
There could only be one in first place and that's Didier Drogba. Some Chelsea fans will have been hungry for bigger names when the Ivorian striker joined in the summer of 2004, and in fairness he didn't get off the most convincing start. In the end, however, Drogba proved himself to be the ultimate big game player, always tormenting rivals in cup finals and putting in a memorable display in that Champions League triumph over Bayern Munich in 2012.
Posted: April 30th, 2022 under Uncategorized.