Arjen Robben insists Bayern Munich can't talk about titles
Bayern Munich star Arjen Robben has said that the club cannot talk about titles at the moment as they have simply not been good enough since the start of the season. The Bavarian giants have dominated the Bundesliga with seven-straight league titles and the current campaign sees them struggling with already a nine-point deficit to league leaders Borussia Dortmund.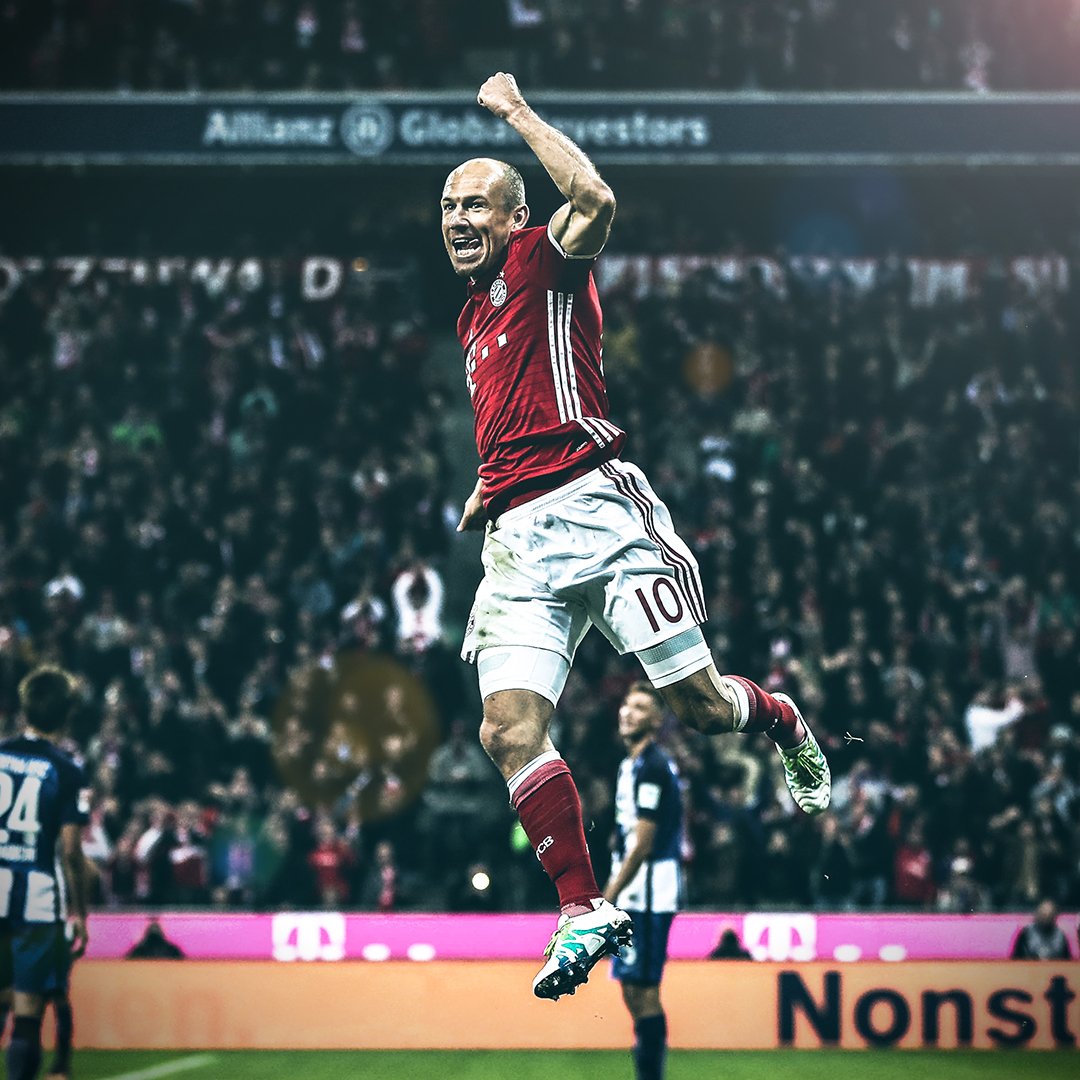 Amidst this, a number of Bayern players have voiced their disappointment and Robben, who is one of the club's longest-serving stars admits that the club can focus on titles for the timebeing, he said: "We can't talk about titles at the moment, because we simply aren't good enough for that. I'm in my tenth season at Bayern and don't know if I've ever experienced it like this before: every day, something new comes out. It's not about soccer anymore, but only about secondary things."
Meanwhile, Robben is currently approaching the final six months of his Bayern contract with an extension looking far from happening and when asked about his future, the Dutchman stressed that he has no desire to retire after parting ways with the German champions, he added:"When it's over at Bayern, that doesn't mean that my career will end."
Bayern started the campaign with a fantastic 5-0 triumph over Eintracht Frankfurt in the DFL Super Cup and they were thereafter expected to make a quick start to the league proceedings under new boss Niko Kovac. However, things have since gone pear-shaped with a genuine cutting edge in the forward department and they have managed to win just six of the opening 12 league matches.
As such, there has already been the speculation that Kovac could be axed from the head coach role with former Arsenal boss Arsene Wenger considered as a probable replacement. The 69-year-old has previously suggested that he would only take up a new head coach role at the turn of the year and it remains to be seen whether Bayern are patient with Kovac until then.
Posted: December 12th, 2018 under Uncategorized.
Tags: arjen robben, Arsene Wenger, bayern munich